Practically everyone is aware of the wonderful new GPS electronic products available.
I say "wonderful" because they truly are. They provide a great sense of security and are incredibly useful when trying to hike through unknown terrain or drive around an unfamiliar city.
But electronic devices, especially complex ones, have a terrible habit of dying at the worst possible time. And once they die, they are gone. There is nothing much else other than changing the battery or clicking buttons a few times to try to make them work again. If these two "fixes" don't work then you are stuck with a dead toy that is ready for the garbage.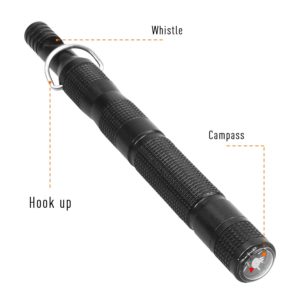 This is why you should never rely entirely on a single GPS device when navigating either on foot or on the road. You have to have a backup.
Obviously, you should always have a paper map in any case. Even if you use the GPS it is still very convenient to have a paper map to see an overall area.
But along with the map, or even if you don't have a map, you should always have a small compass somewhere in your pocket or backpack. It doesn't have to be huge and with all sorts of gadgets on it. But it should be sufficiently large and of sufficient quality to give dependable readings.
If you are lost in the woods or in terrain that looks similar in all directions it is very easy to get disorientated. You can lose track of your direction. Imagine yourself inside a field of corn, the stalks are ten feet high and all you can see around you is the same image every direction you look. Sometimes a landscape of only rock, sand or snow can be similarly confusing.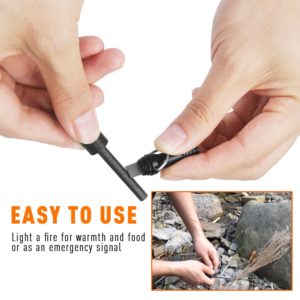 The worst case scenario is that you spend days traveling around in circles without even realizing it. You would quickly tire yourself out and use up your supplies. The key to avoiding this, of course, is to make sure you always travel on the same heading.
True, sometimes you can look at the sun to get an idea of where North, South, East and West lie. But often the sky is overcast, the sun is almost overhead and it is hard to tell direction, or it may be nighttime.
A simple compass is an extremely valuable item to have in such a situation. And the advantage of the compass over the GPS is, of course, that it isn't electronic. Its simplicity makes it much more reliable. It will always be there ready to be used even if it has been sitting in your pack for years.
Probably the best thing to do is to keep one good compass always in your backpack and then keep a small compass attached to the ring with your keys in your pocket. Such a compass can even be quite useful if you get lost in a strange city when traveling. Small compasses that can attach to a key ring are readily available in outdoor stores as well as on Amazon. You can even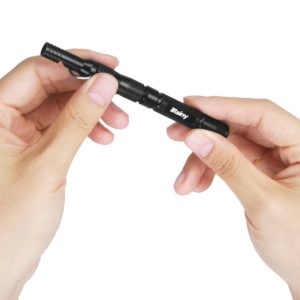 Small compasses that can attach to a key ring are readily available in outdoor stores as well as on Amazon. You can even get simple compass as part of small multi-tools that attach to your keychain to maximize space.
The iRainy is my current multitool with a compass attached since it contains a magnesium fire starter stick, scraper, compass, whistle, and keychain. For around $10, this thing is a real steal.
iRainy Features and Current Price
List Price: $6.99
Current Price: $6.99 (price current as of December 14, 2017)

ALL IN ONE EMERGENCY TOOLS: Magnesium fire starter stick, large scraper, compass, whistle and keychain;
PREMIUM BY DESIGN: It combines four pieces of essential survival gear into one compact tool;
EXCELLENT COMPACT& CONVENIENT: Whether you are lighting a campfire, bonfire, BBQ, or just need a quick flame, this Survival Spark has you covered;
LIGHTS UP EASILY: With the design of kerosene ball, you can light it up easily even in a cold weather.;
A MUST HAVE SURVIVAL GEAR: This fire starter is made from aircraft aluminum and tungsten steel and you won't find anywhere else. Don't be without the most important survival tool, a FIRE STARTER! Great addition for a backpacking emergency kit.
User Reviews
CERTAIN CONTENT THAT APPEARS ON THIS SITE COMES FROM AMAZON SERVICES LLC. THIS CONTENT IS PROVIDED 'AS IS' AND IS SUBJECT TO CHANGE OR REMOVAL AT ANY TIME.